Role
Designer on a team with developers and project manager
Project Timeline
4 months (May 2020 - Sep 2020)
Impact
Created a platform used to successfully get sponsorship for the company. After implementation of the app v2, the Coffee Exchange's customer retention and feedback rose by 30%.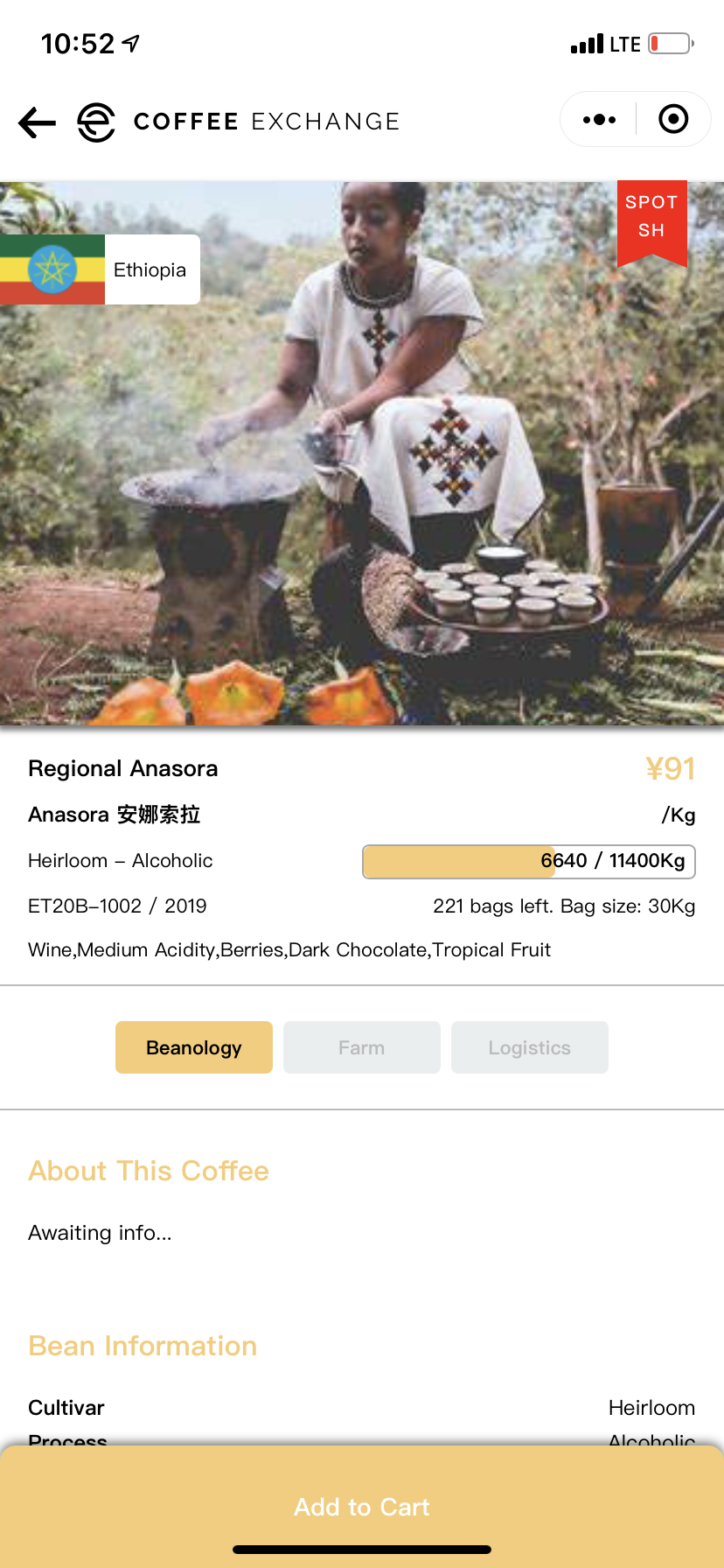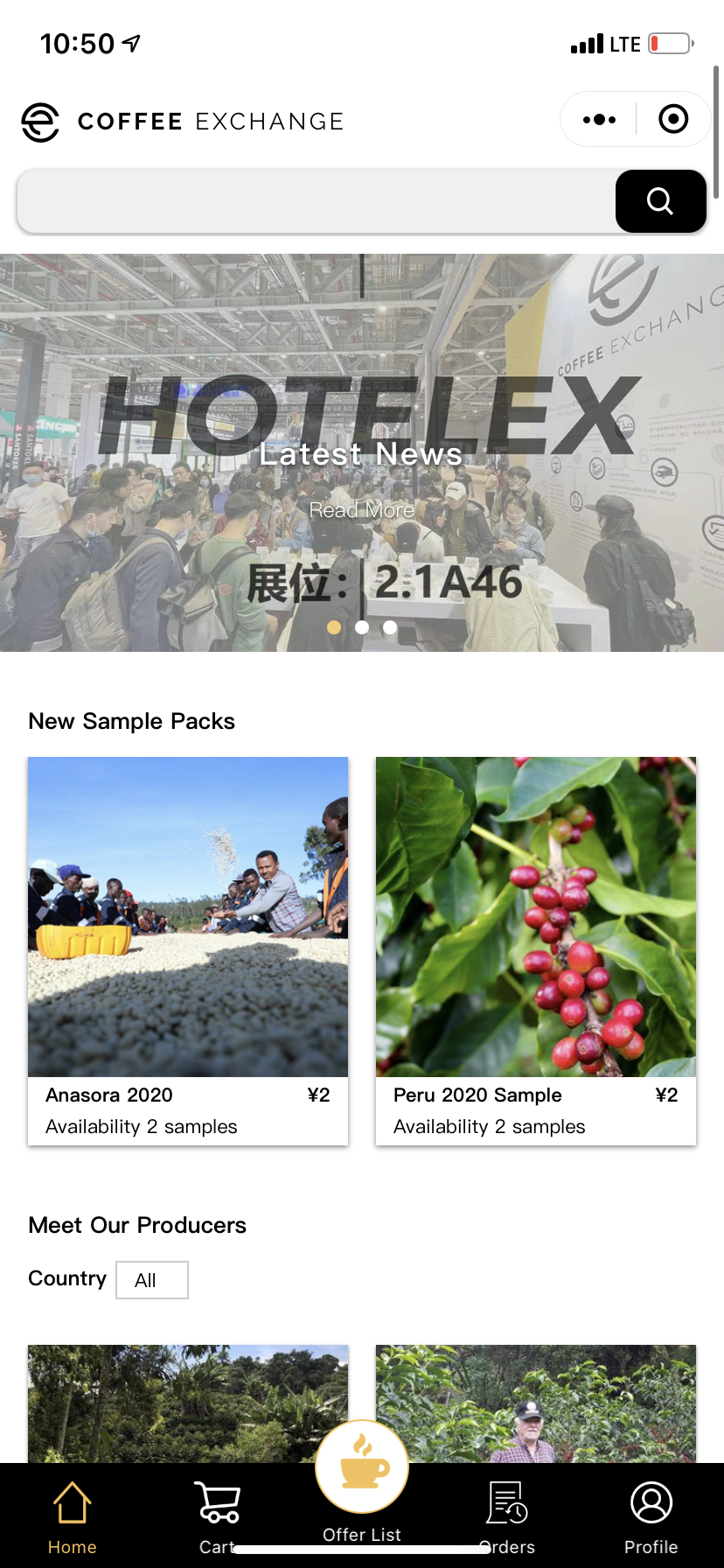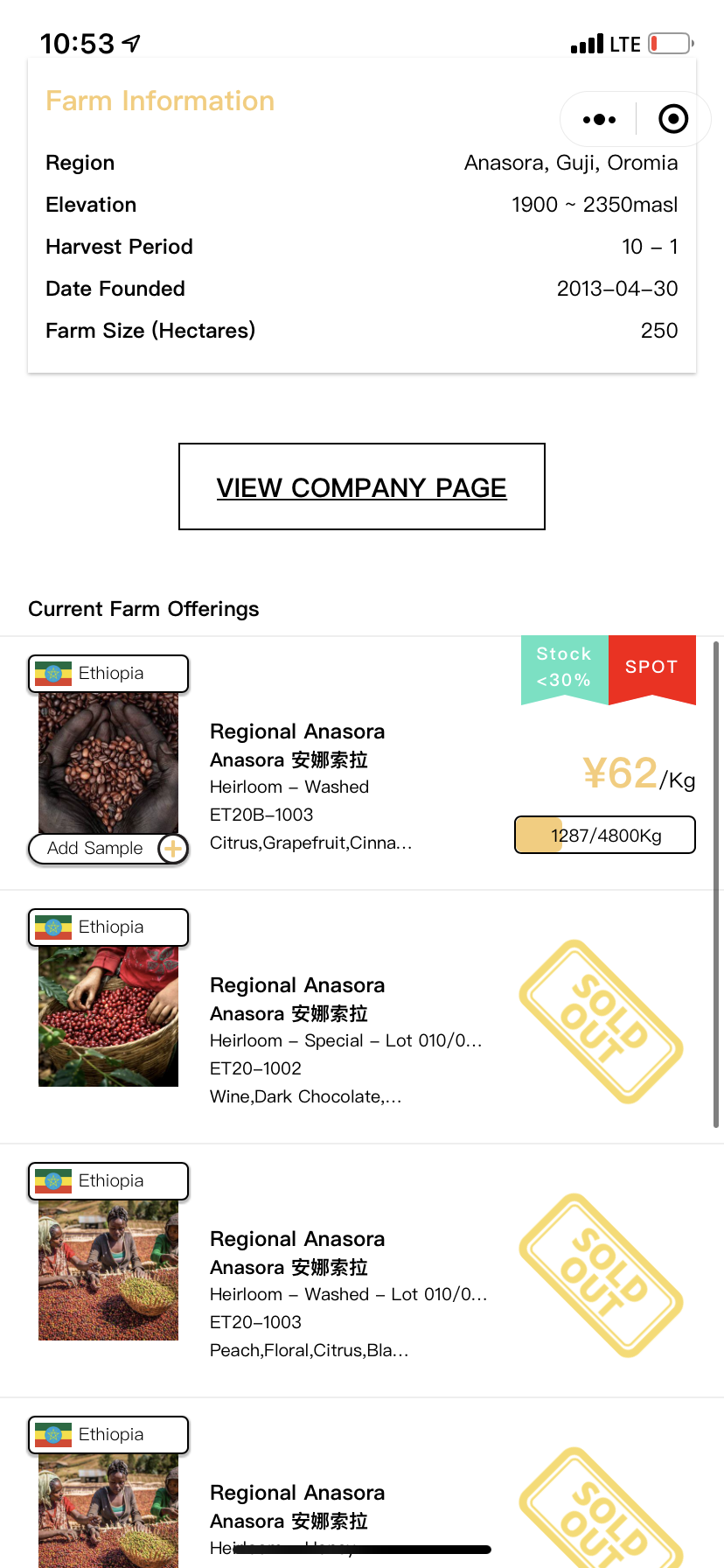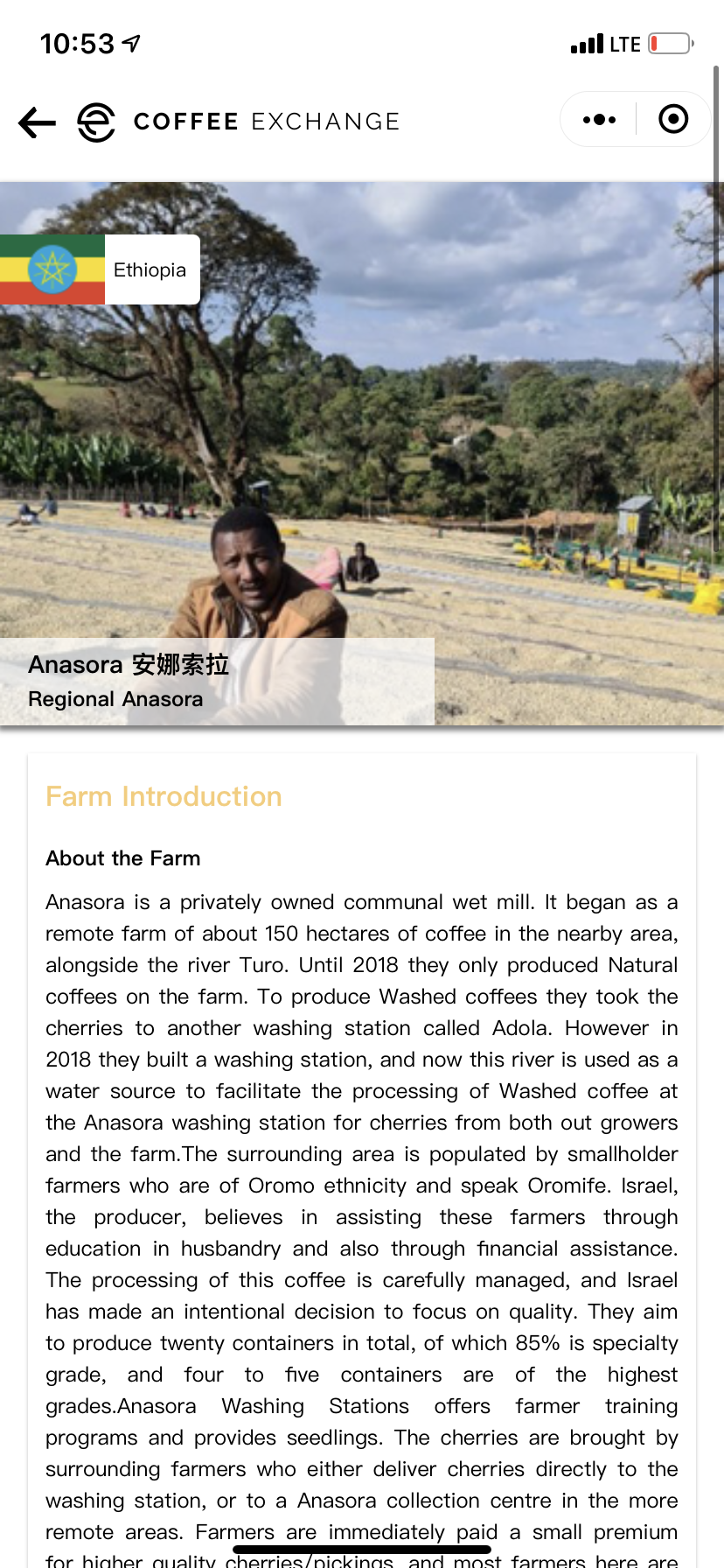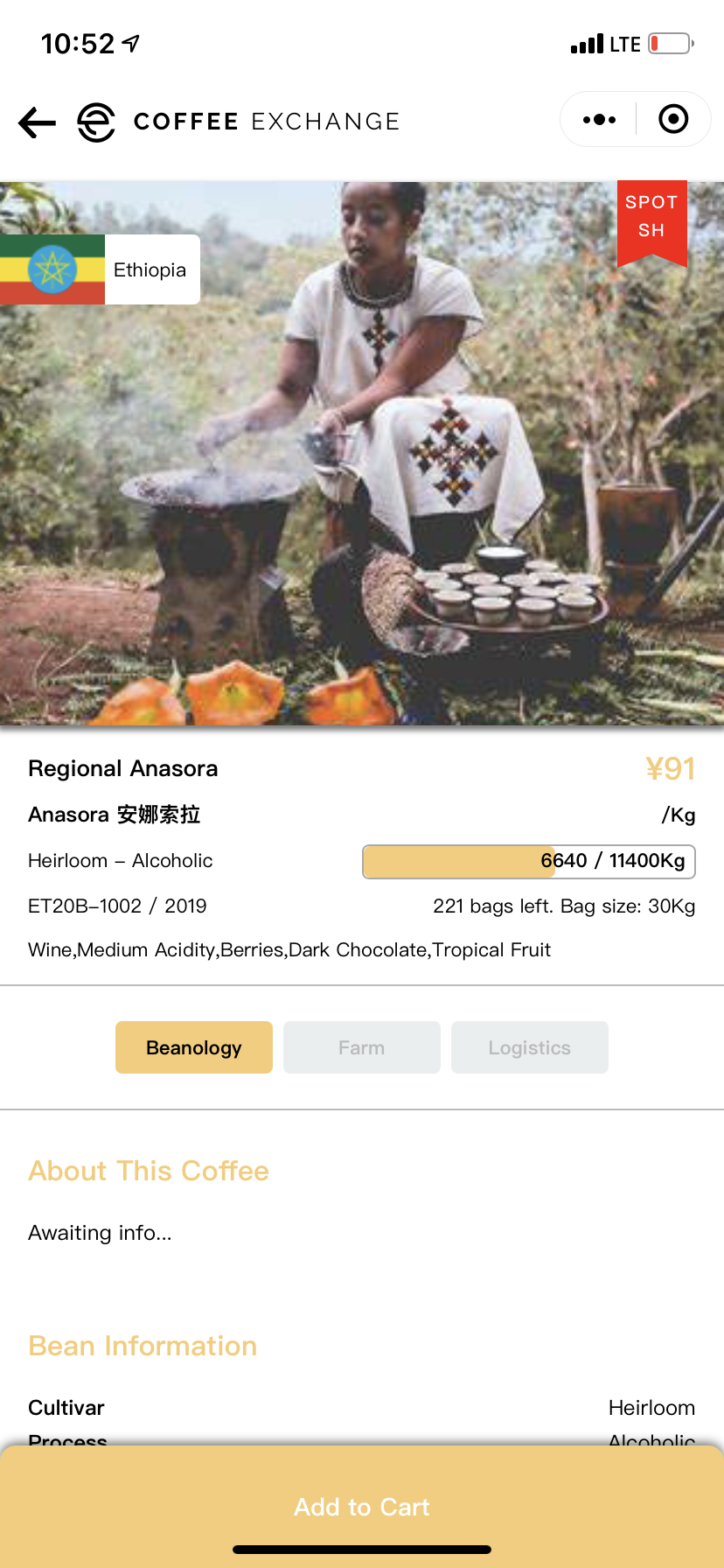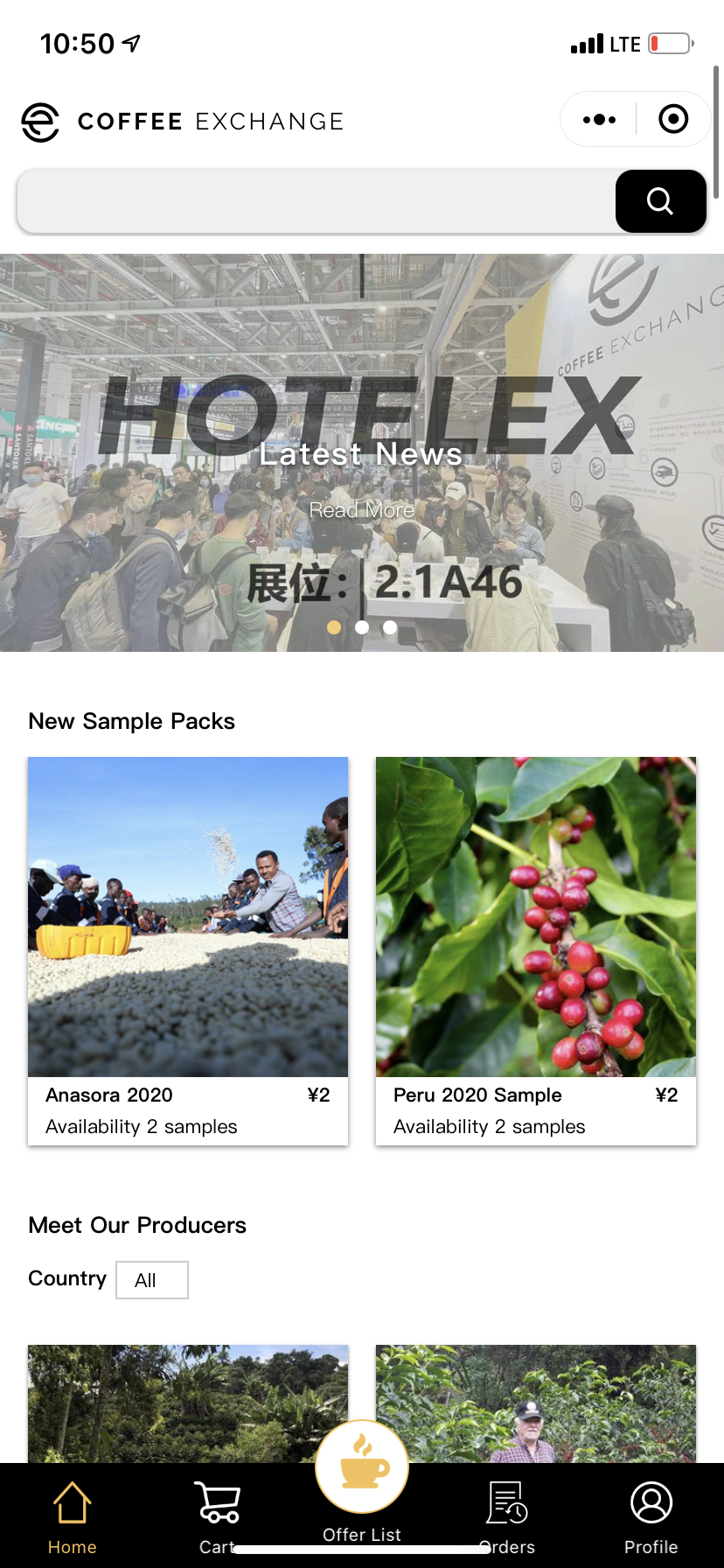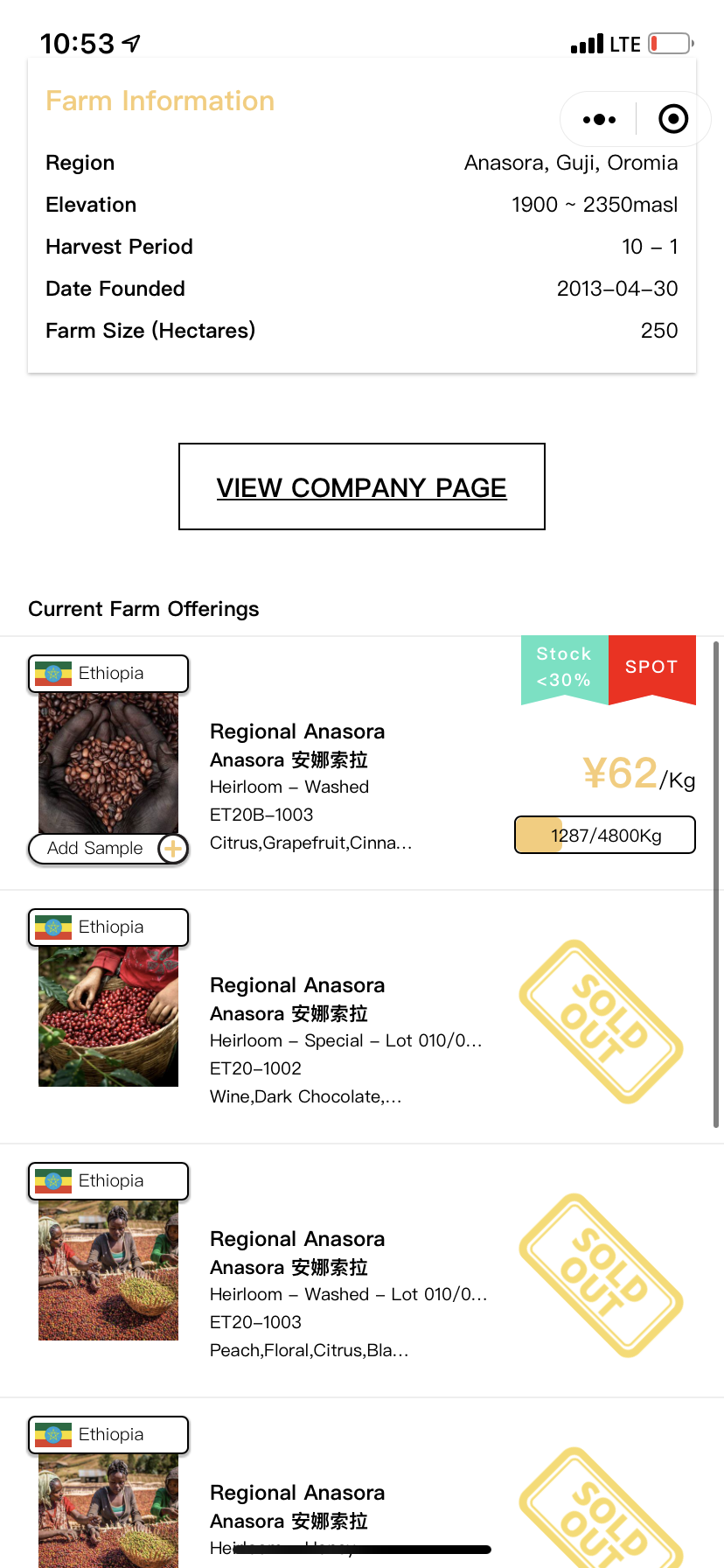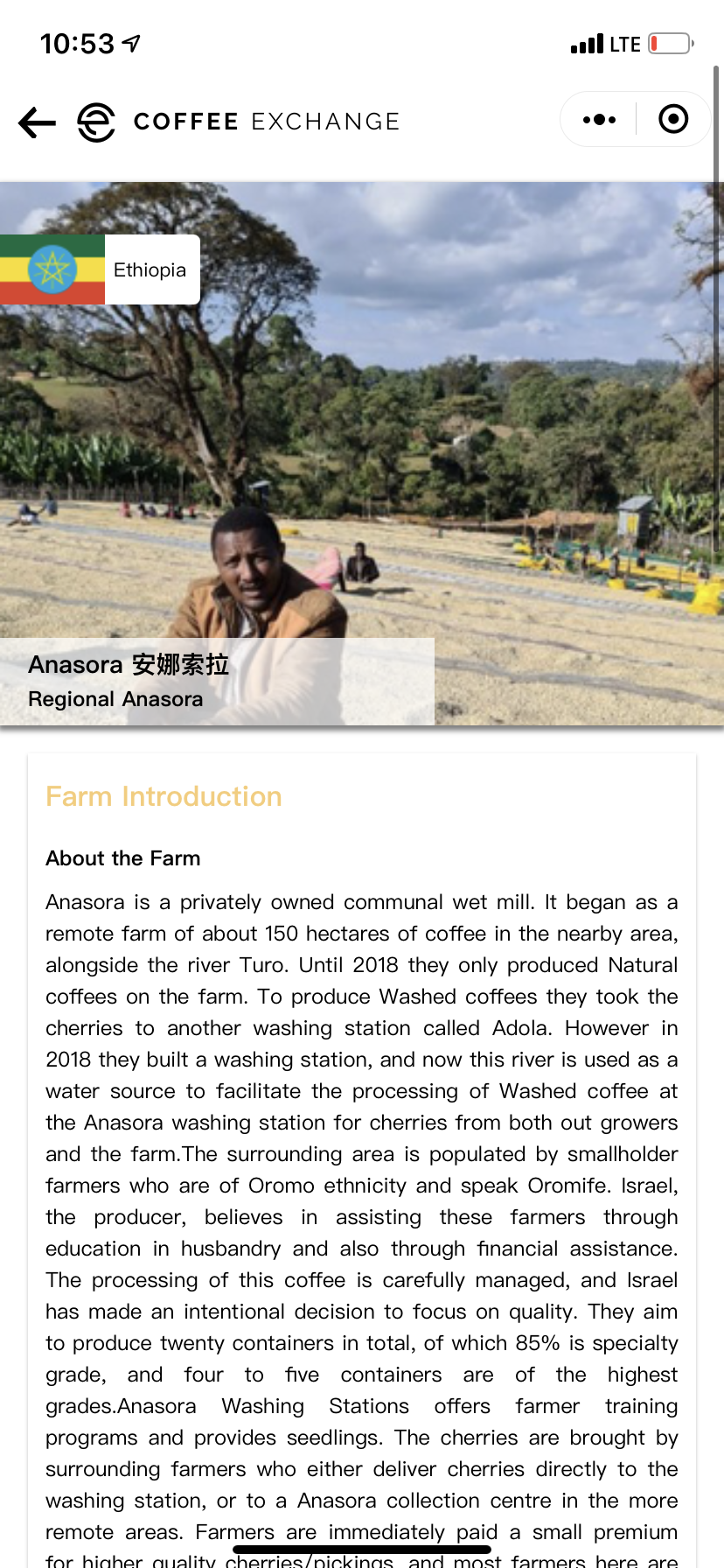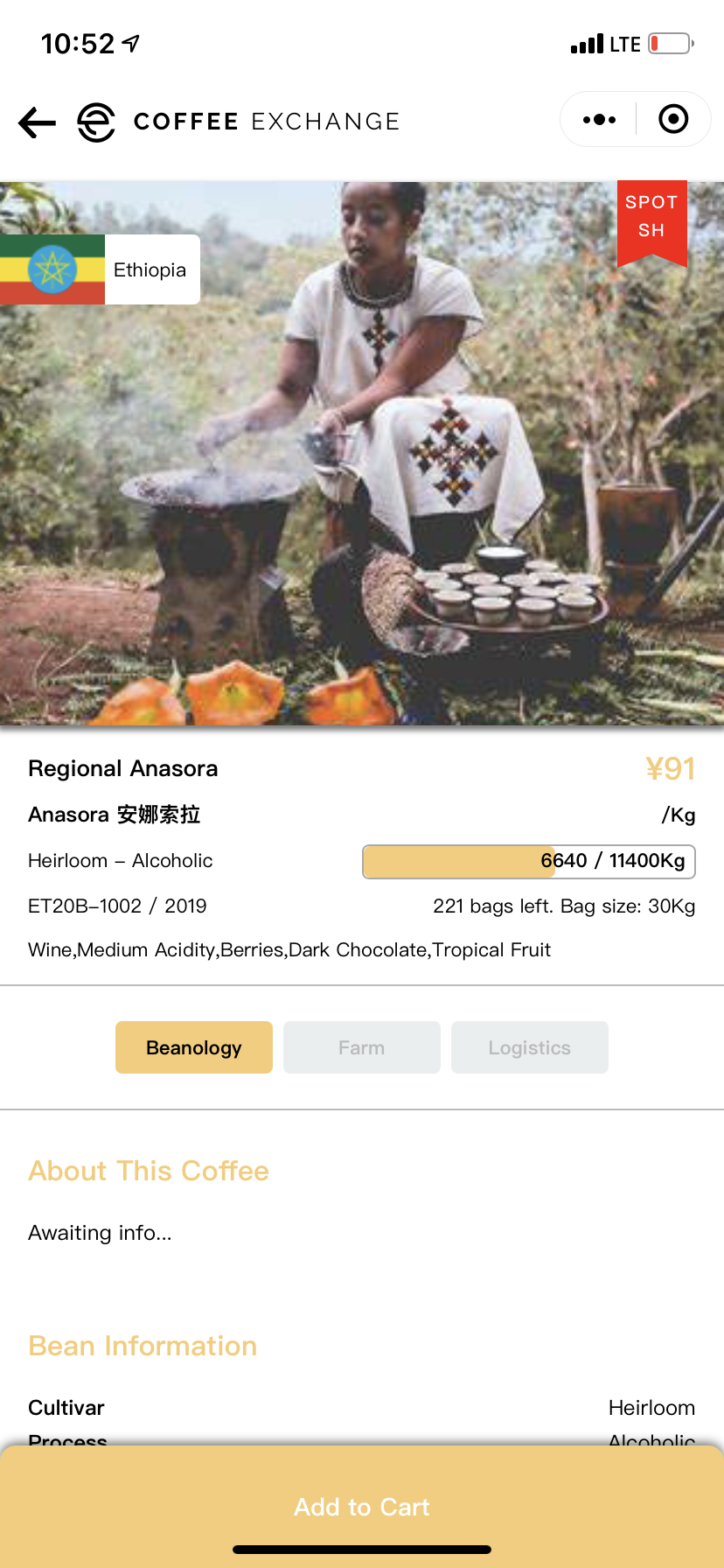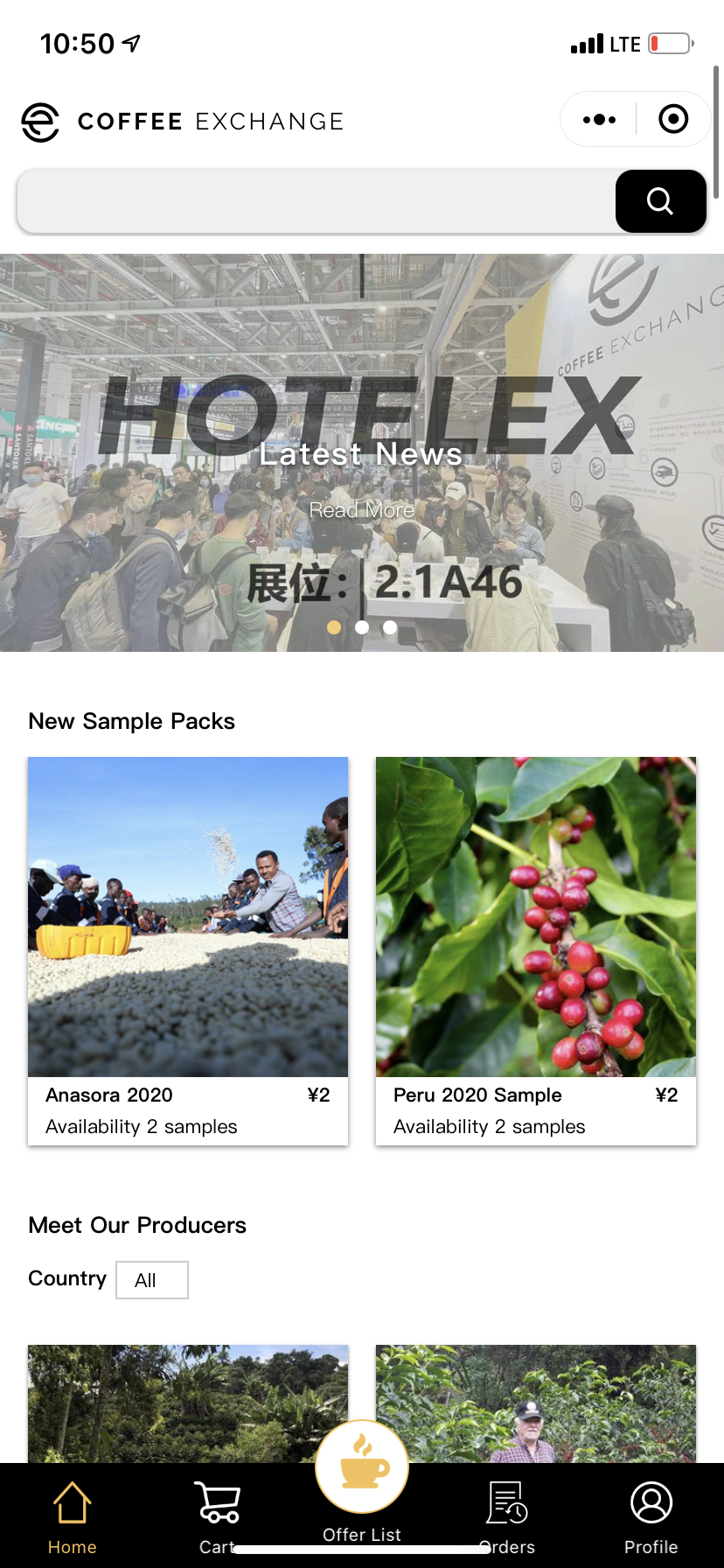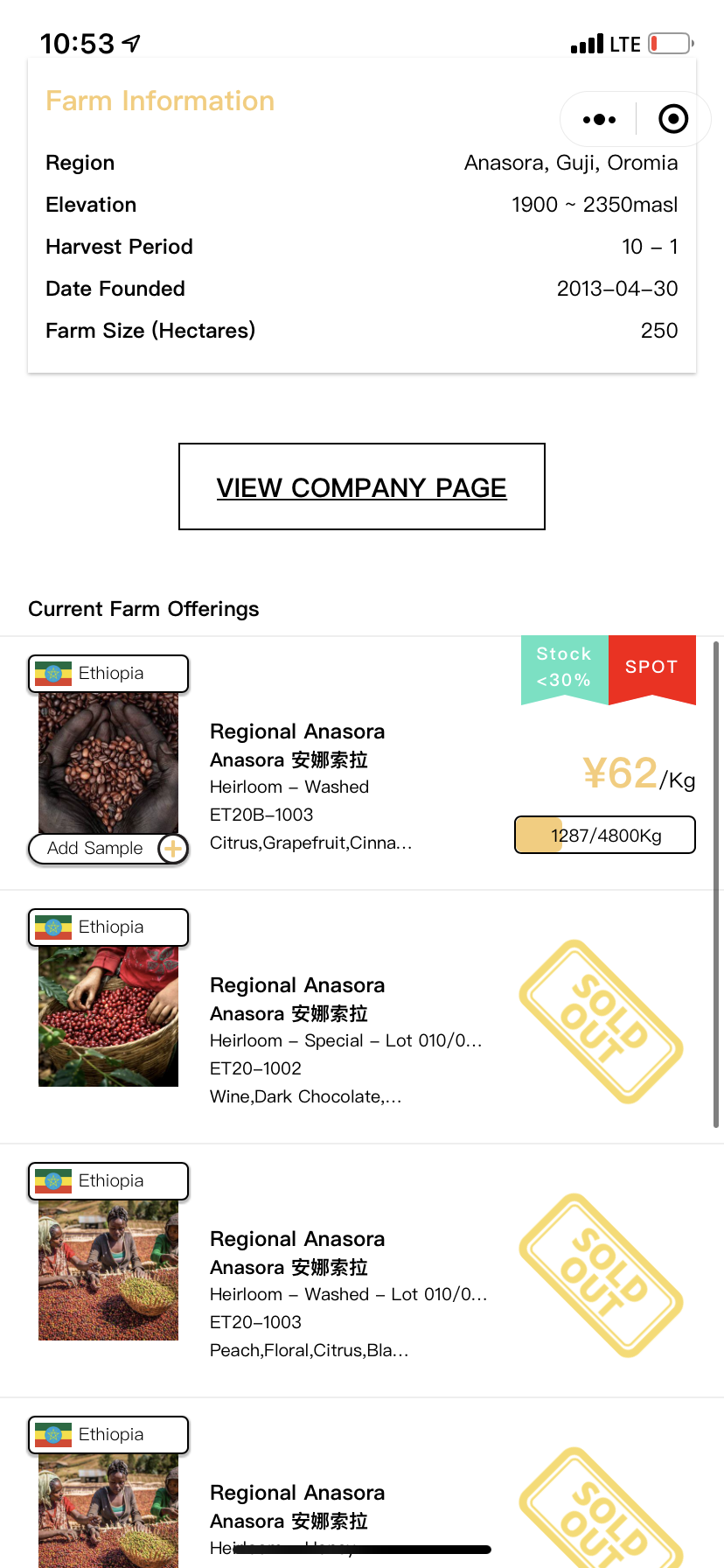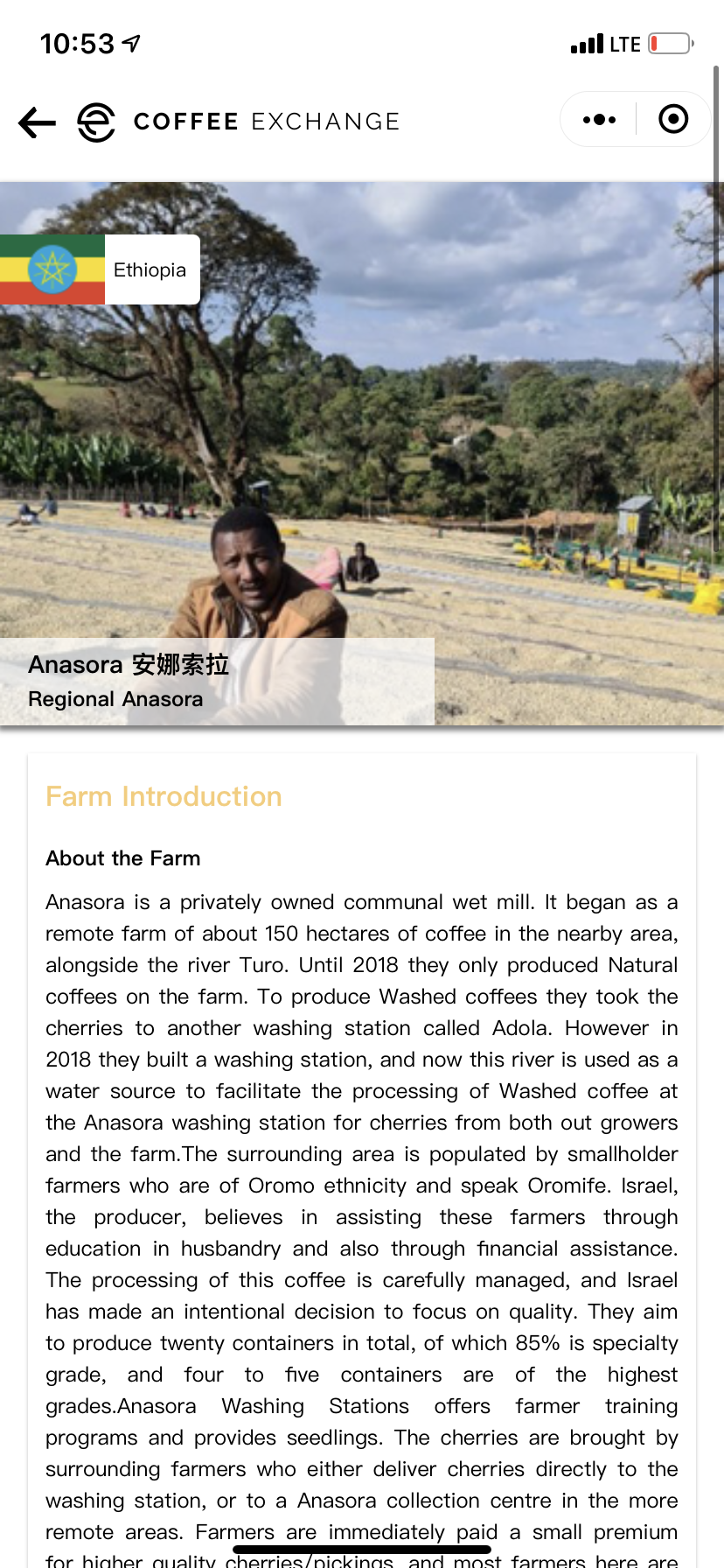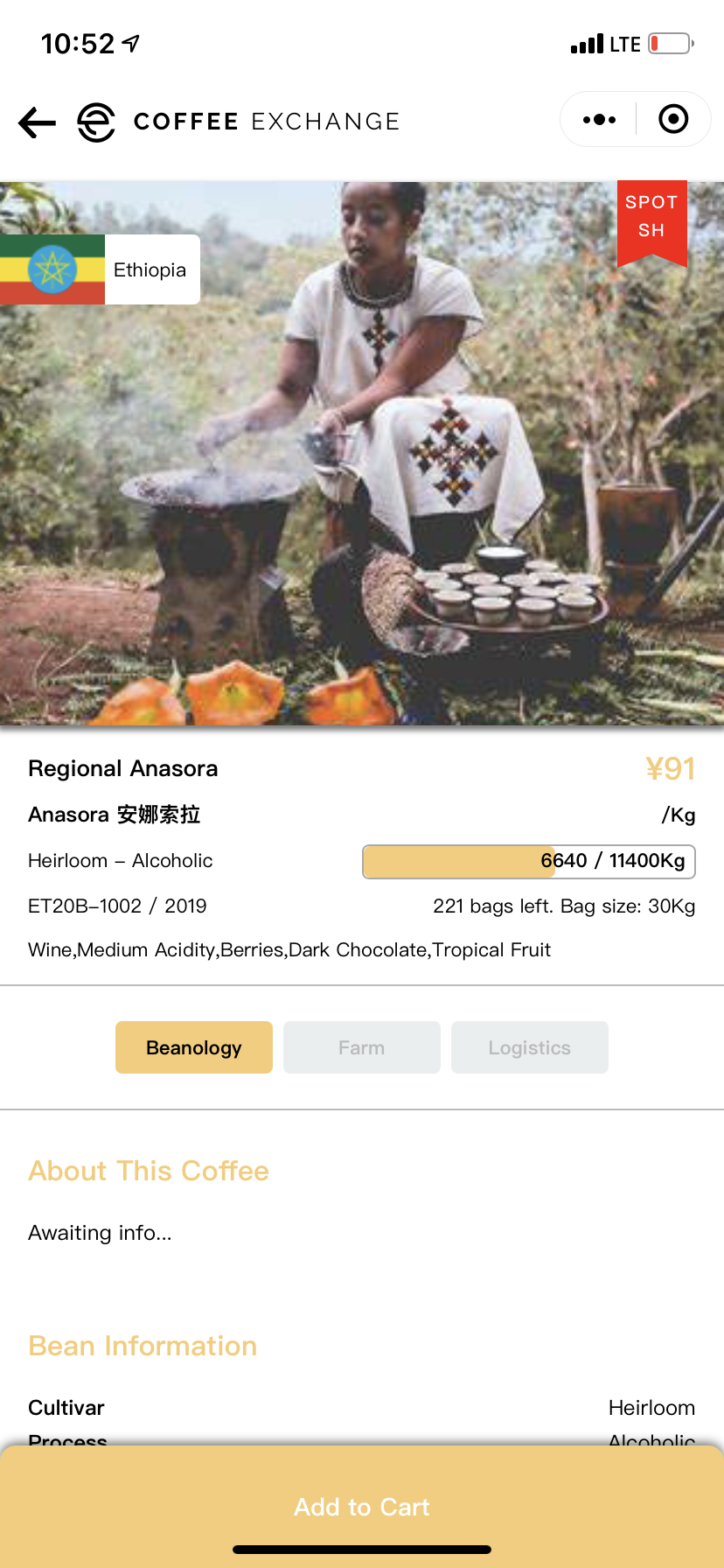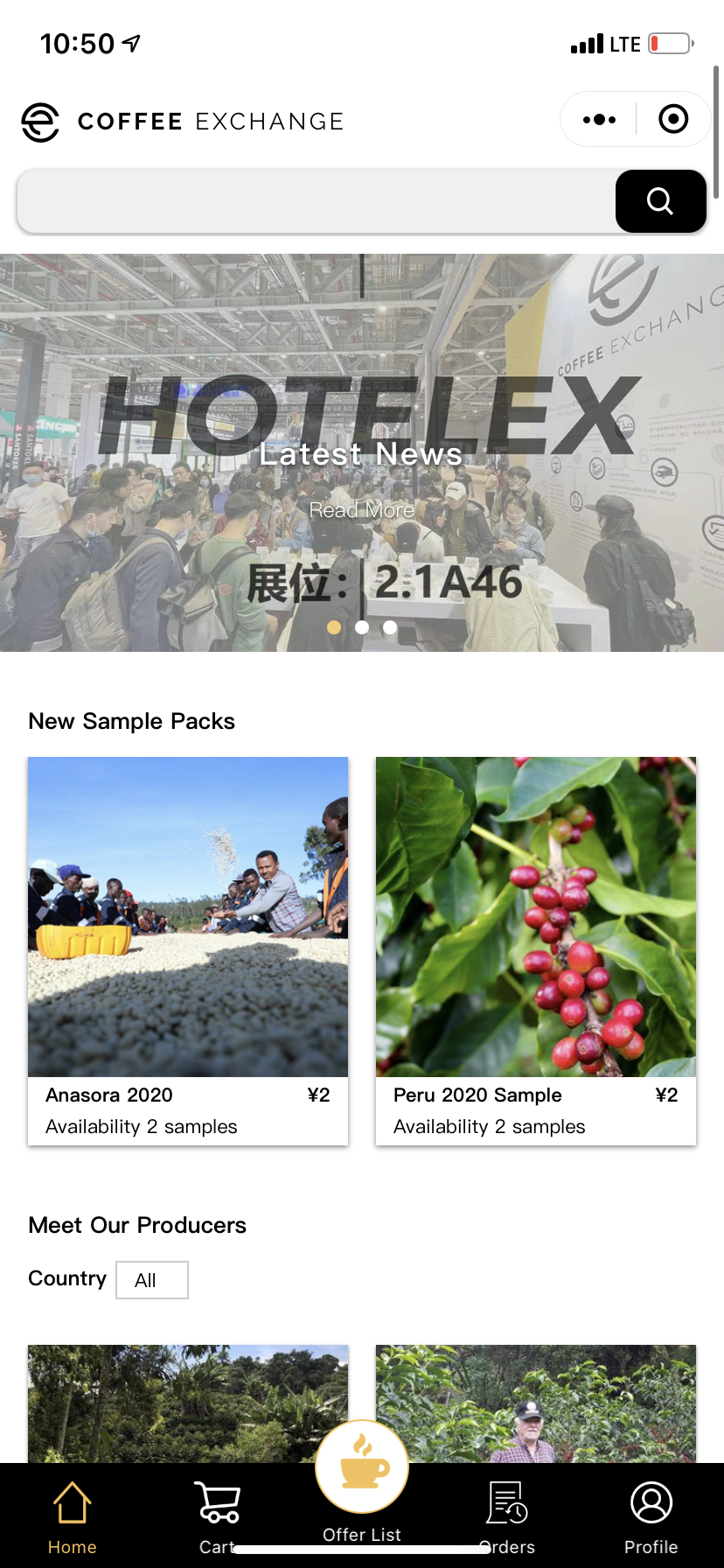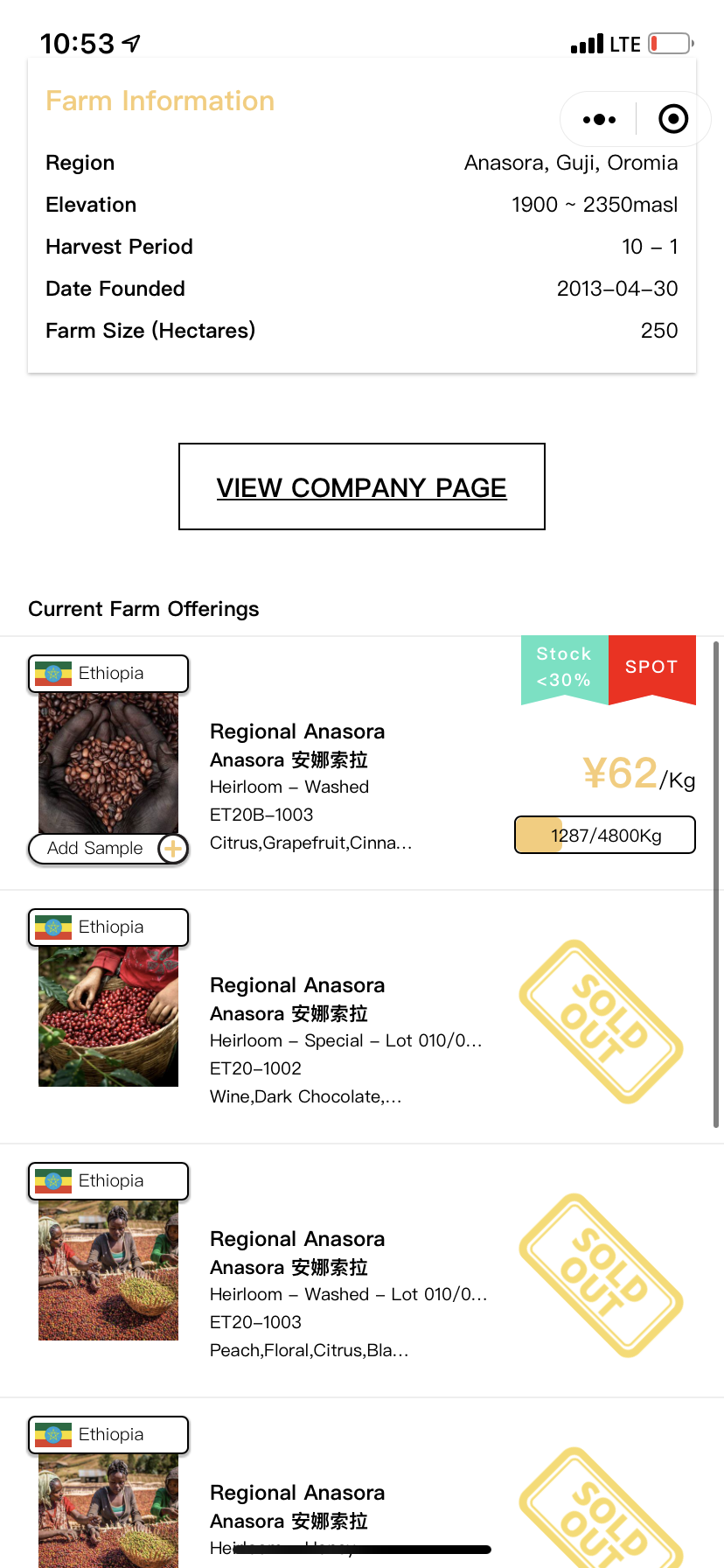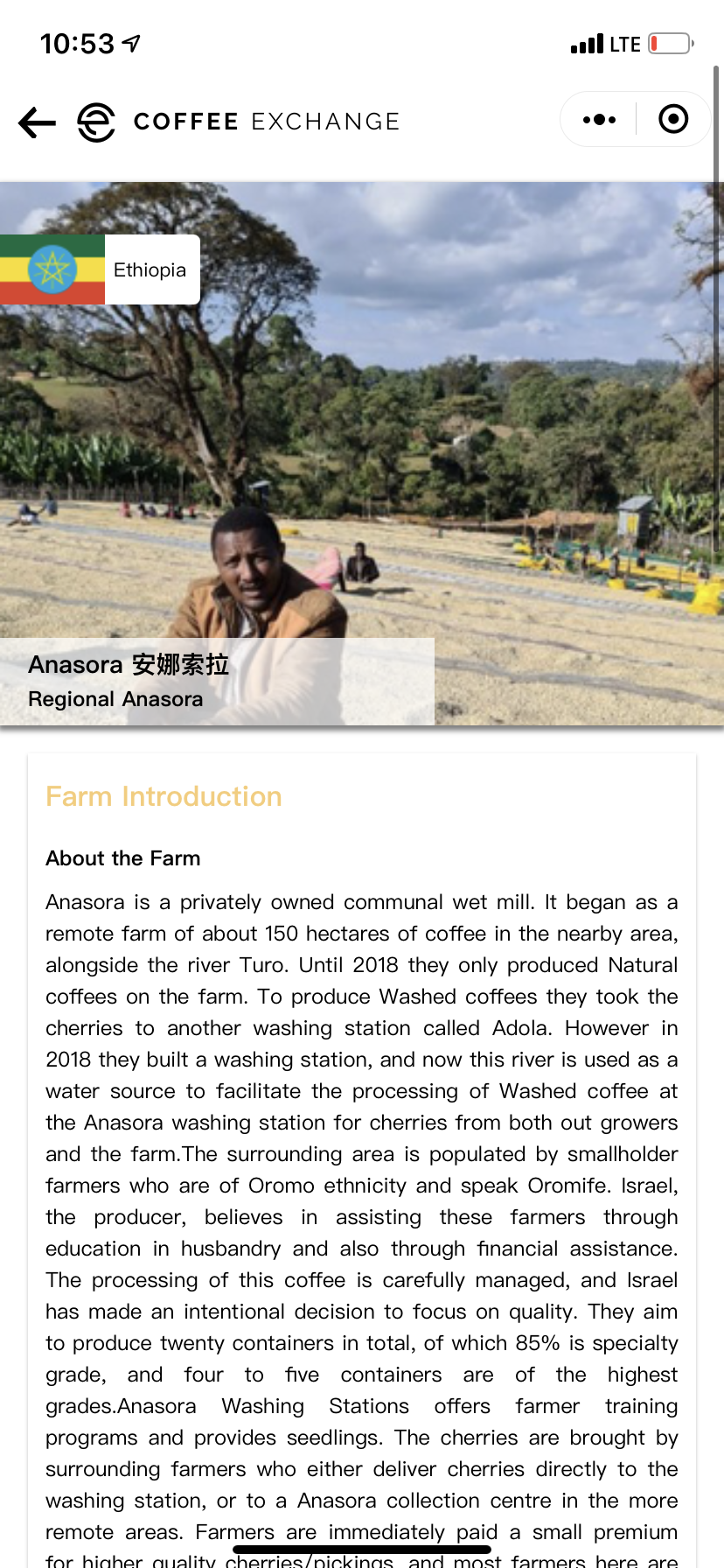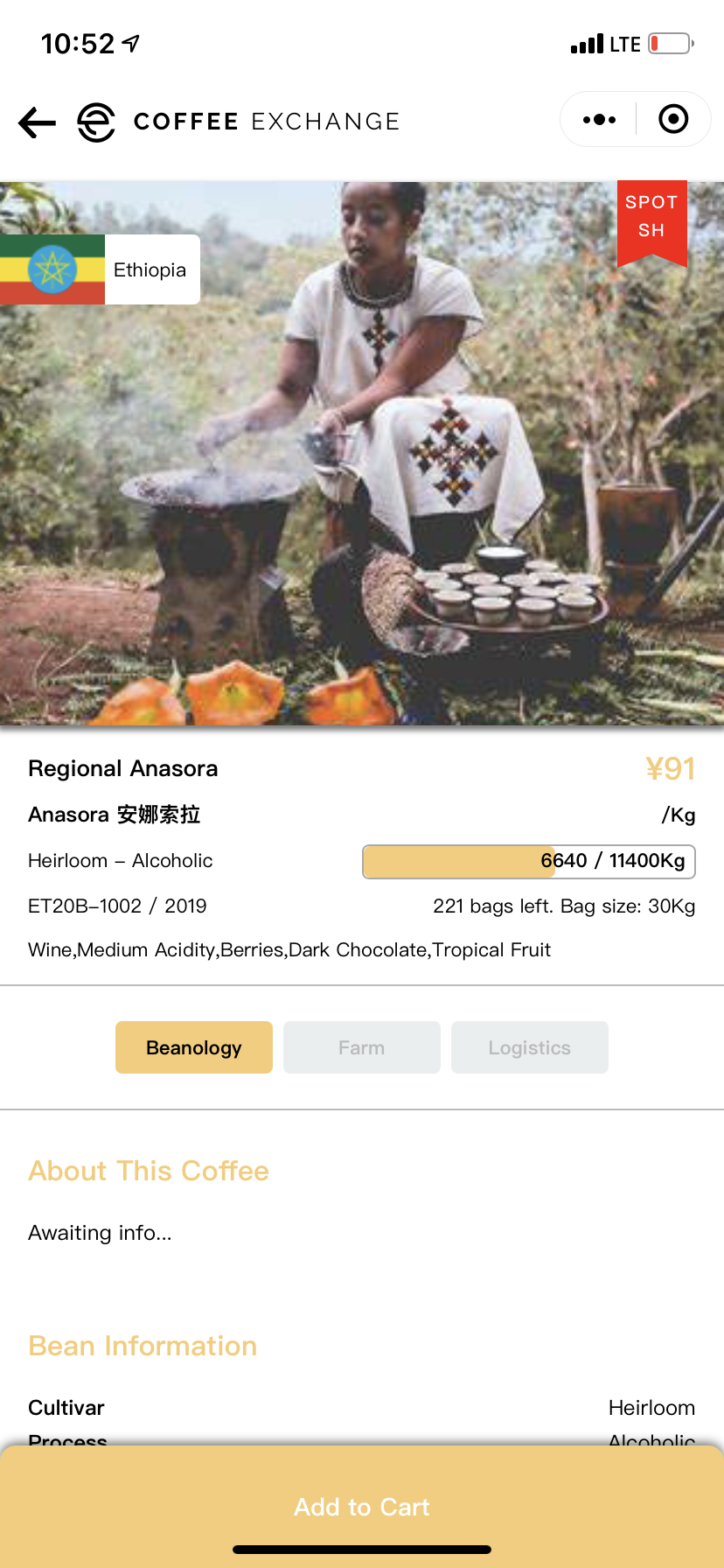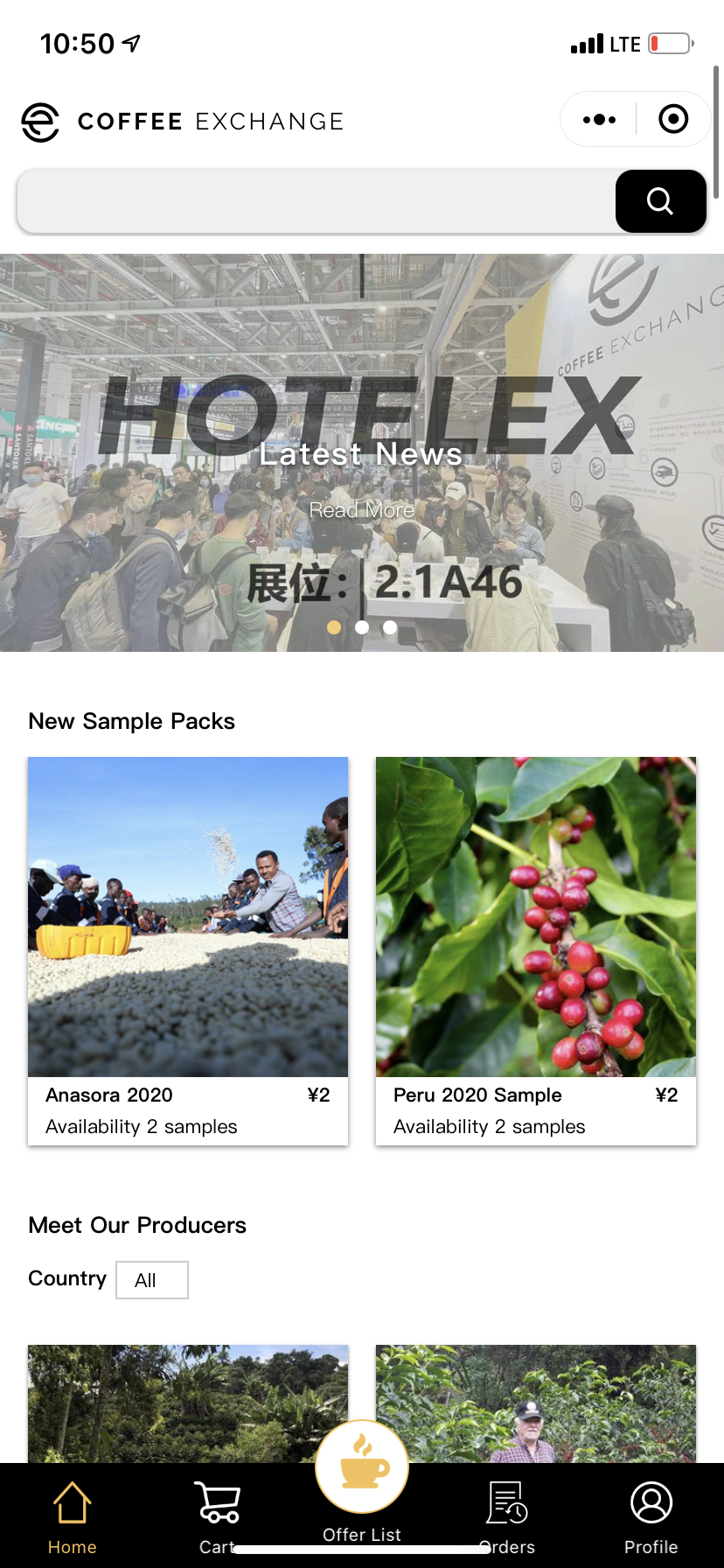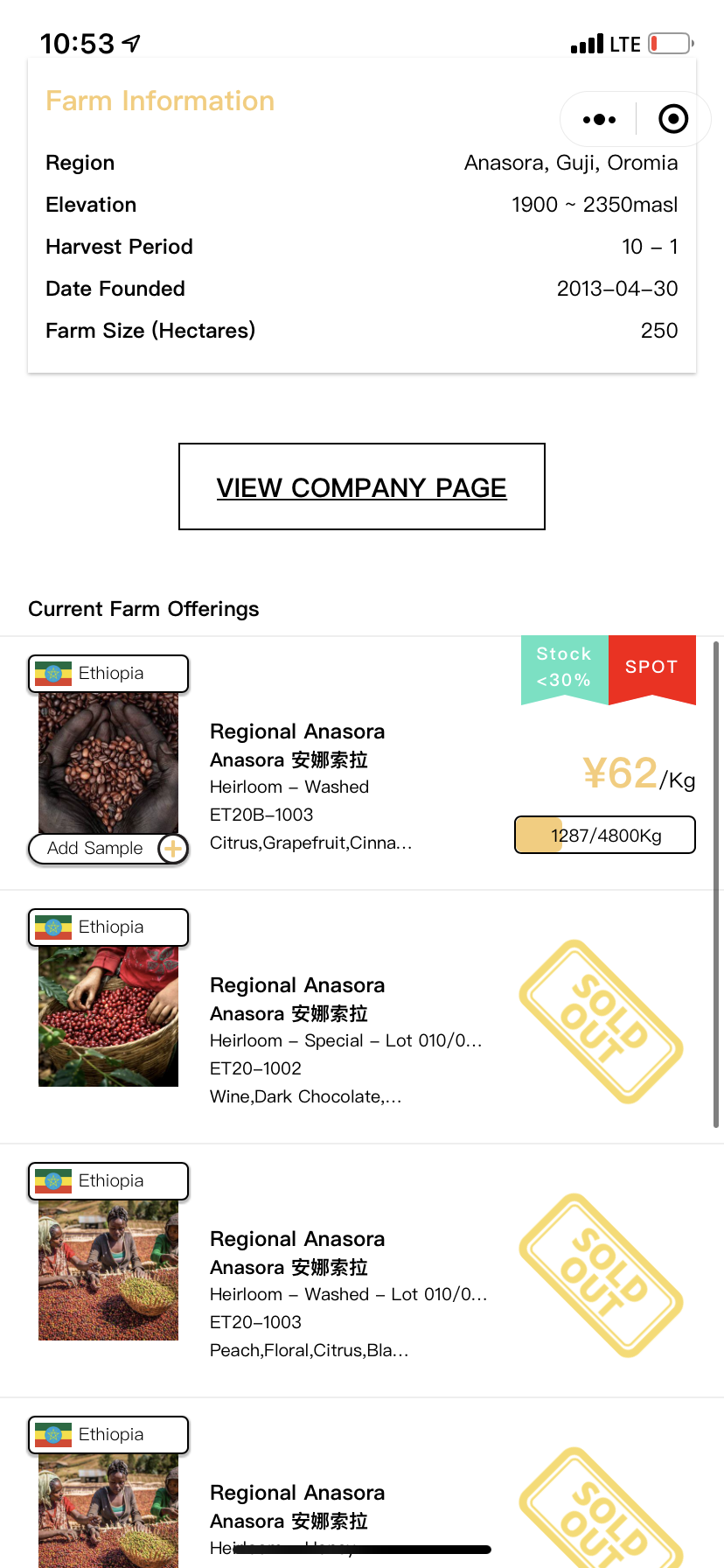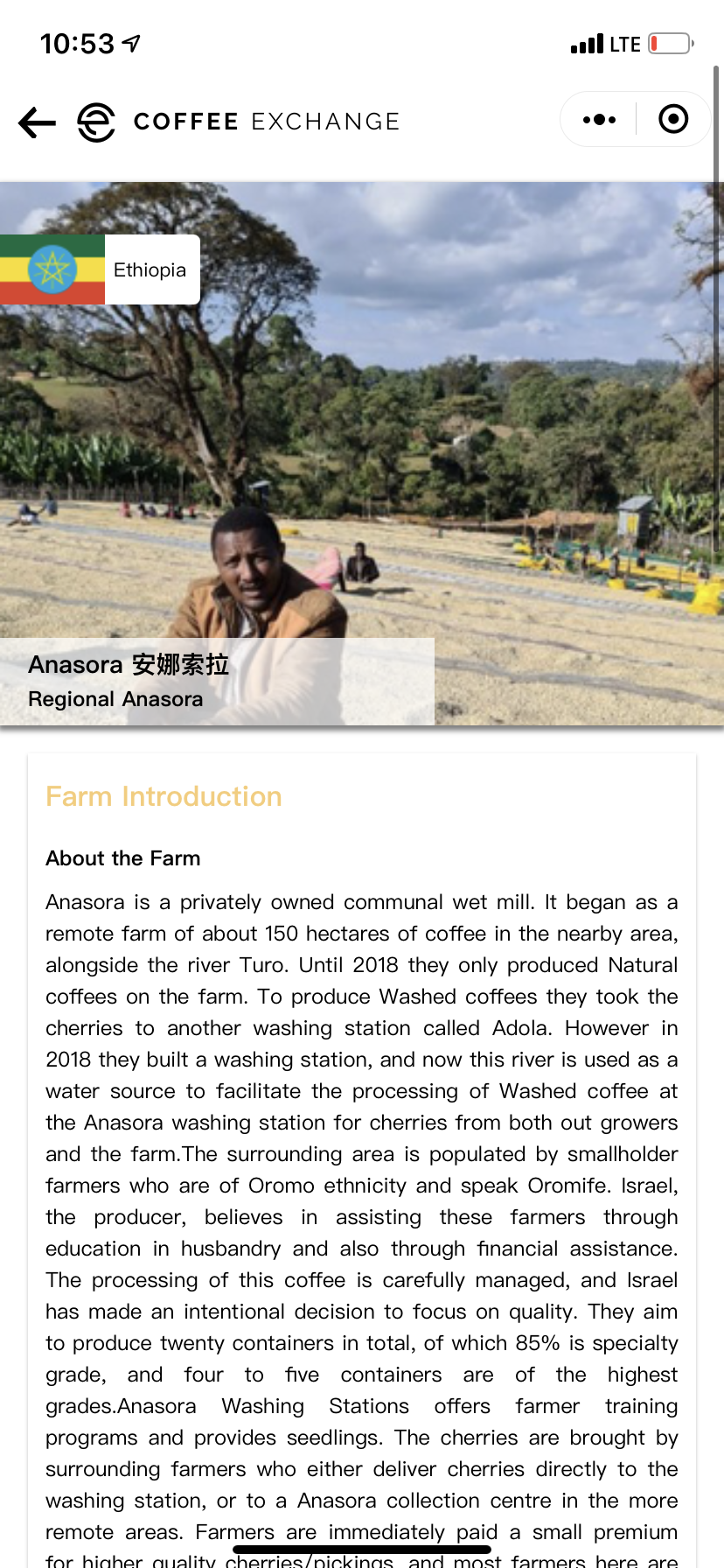 The Problem to Solve
Coffee Exchange is a startup that connects coffee producers directly with coffee store owners. My job this internship was to create a mobile platform via WeChat Mini Program that solves the problem - "How to create a trustworthy relationship between producers and roasters?"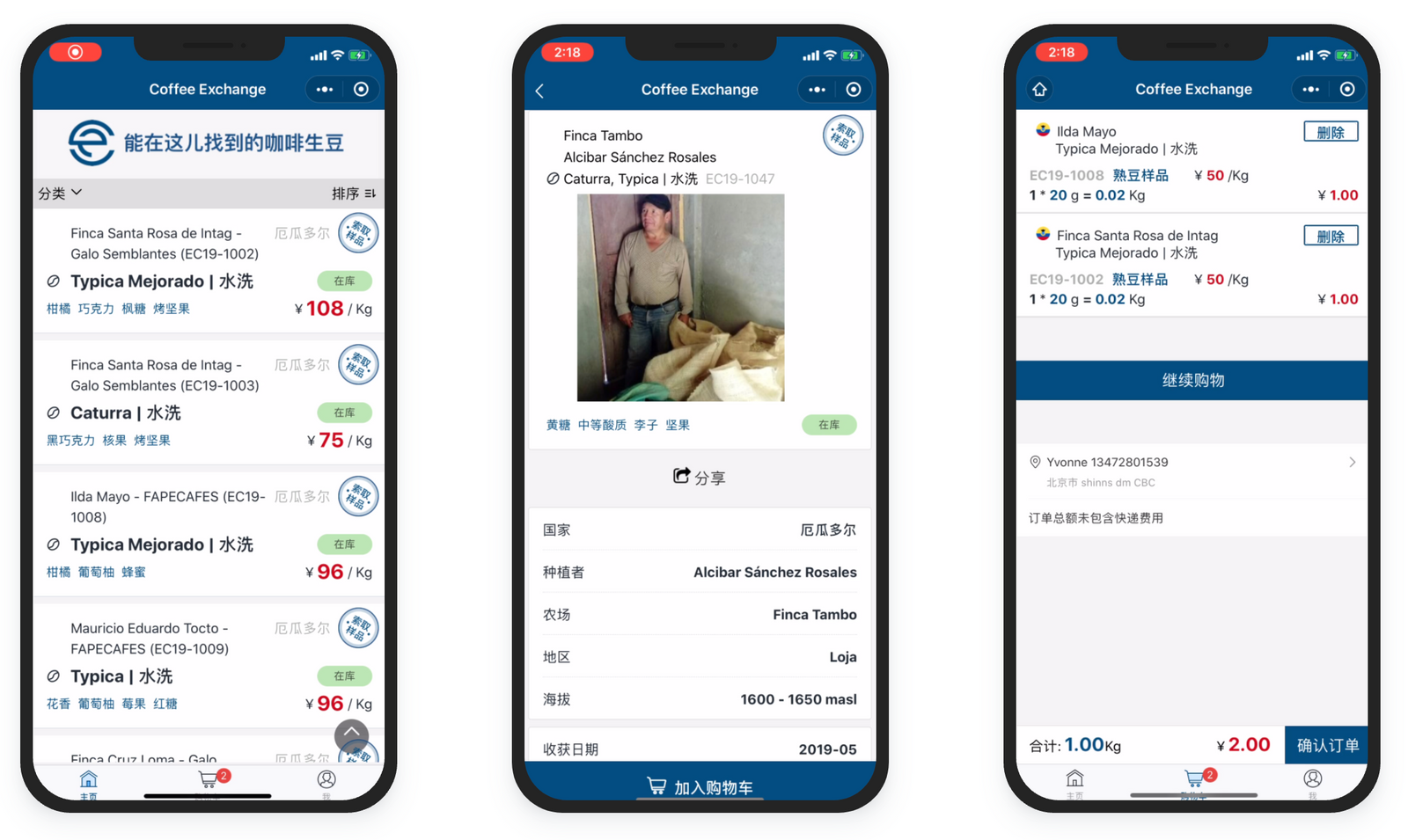 Version 1 of the app
The original version of the app had just enough features to buy and sell coffee. It had very basic coffee information and very few filters to find the coffee users may want to search for. Furthermore, it didn't have anything that promoted the company's mission - to promote relationship and transparency between coffee roasters and farmers.

Desk Research
​I researched how common e-commerce websites such as Taobao and Etsy provided information regarding their products. Stores were upfront with personal information, background and bios, as well as goods production quality. The transparency of products and store owners created a sense of trust.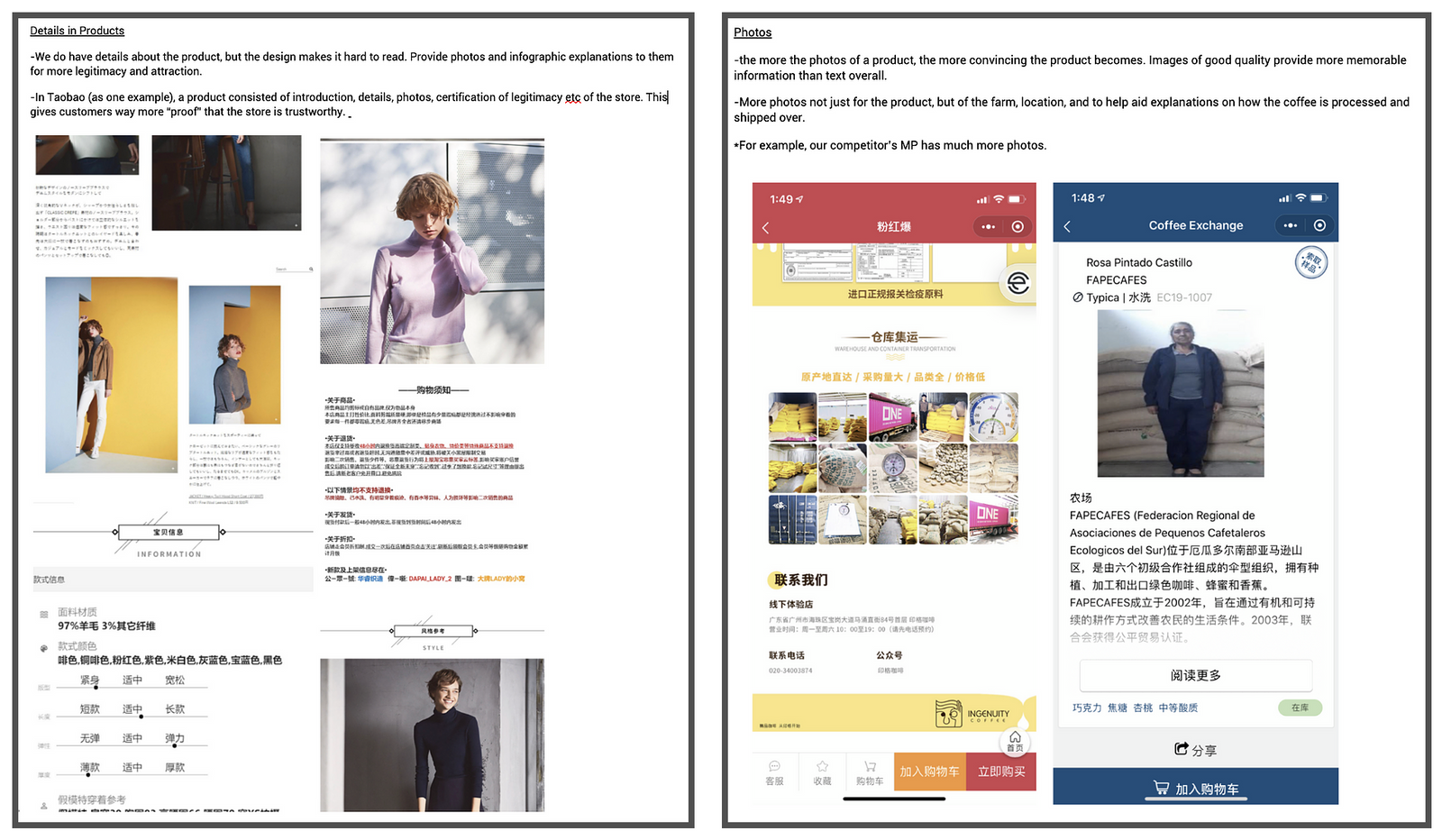 Findings
From my research, I discovered how transparent all information is laid out - shop owner background, shop description, owner biographies, product information etc. This provides clarity and transparency, hence building trust for customers to buy products from the store.

User Research
I surveyed current users on their values in buying coffee through the marketing team. I found out that they were promised a the potential of a personal relationship with farmers to do business with, but it was difficult with the app. Farmers then wish to have returning, regular customers.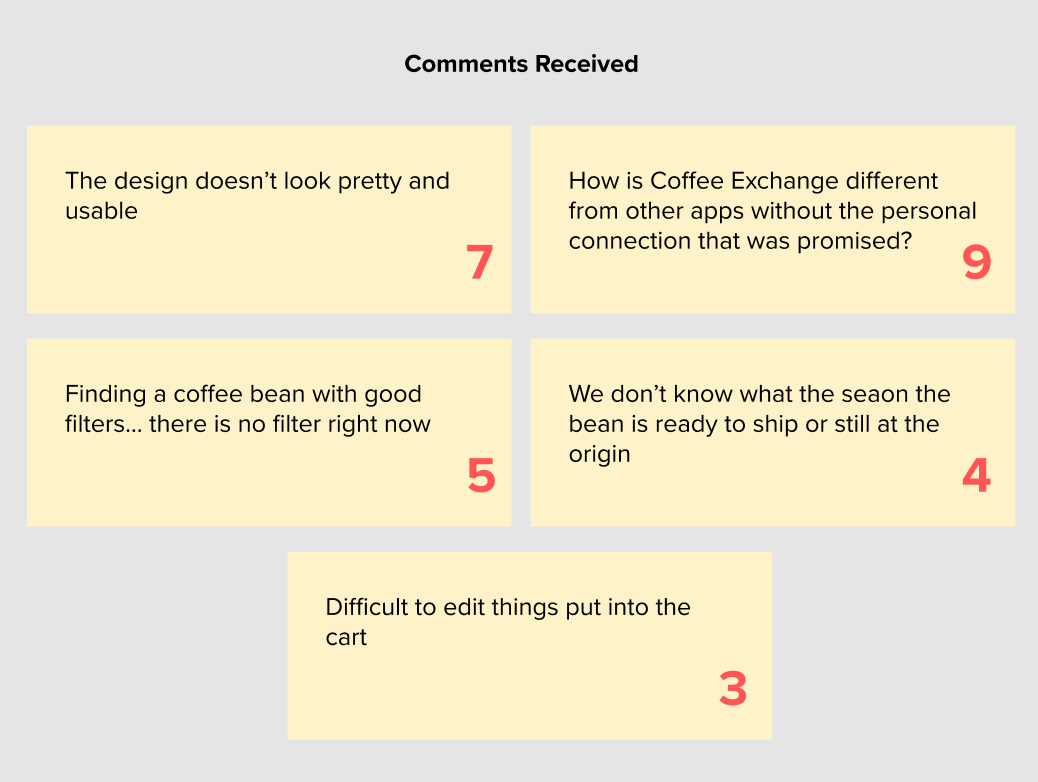 Ideation
In order to create a sense of reliability, each product will display unique details regarding the product that would help guide the user's decision. Secondly, details about individual farmers and their farms will also be displayed to provide a more interpersonal and close relationship between the farmers and buyers.
Originally, I intended for buyers to be able to directly contact the farmers via the app, and that farmers can send test samples or discounts to different buyers if necessary (this was something the farmers said they wished to be able to do). Buyers can even rate the beans they bought, and "follow" a farmer so they can receive updates on the products they are selling. However, these features won't be implemented in version 2.0 of the app because of its complexity in correspondence to the current state of the company.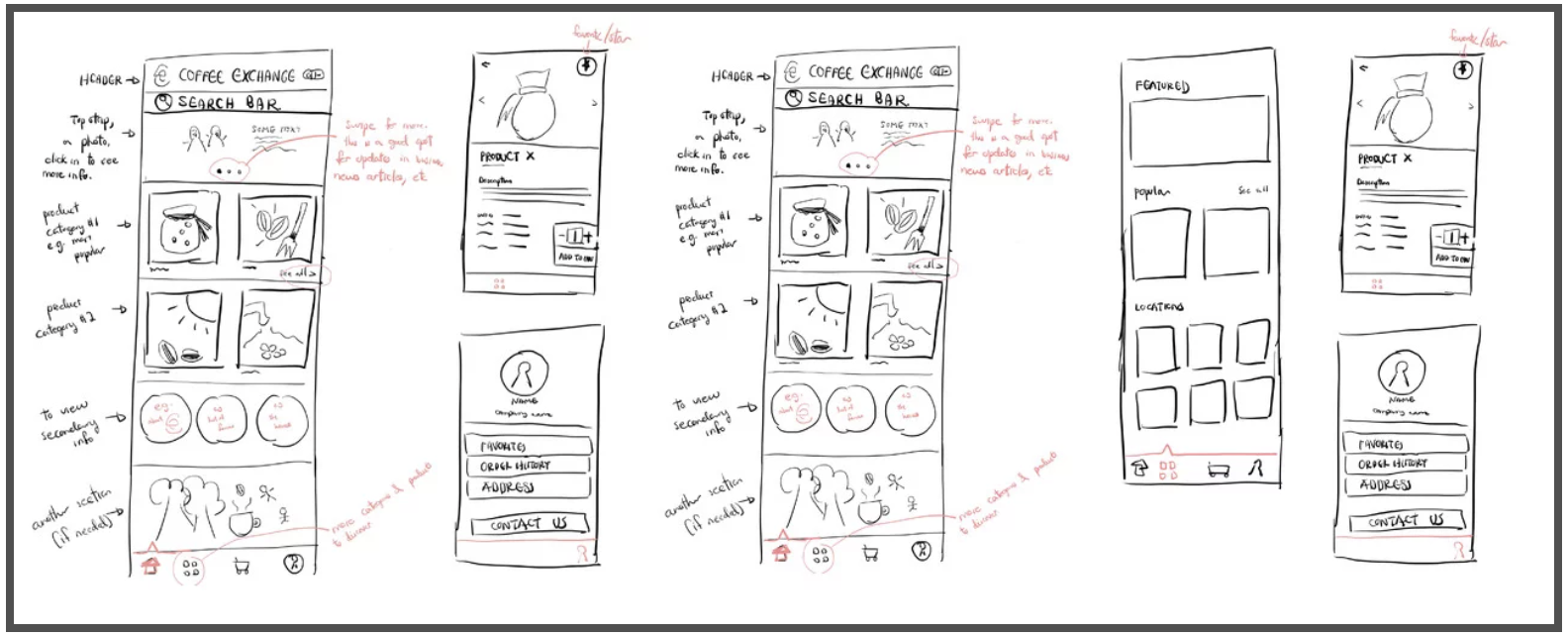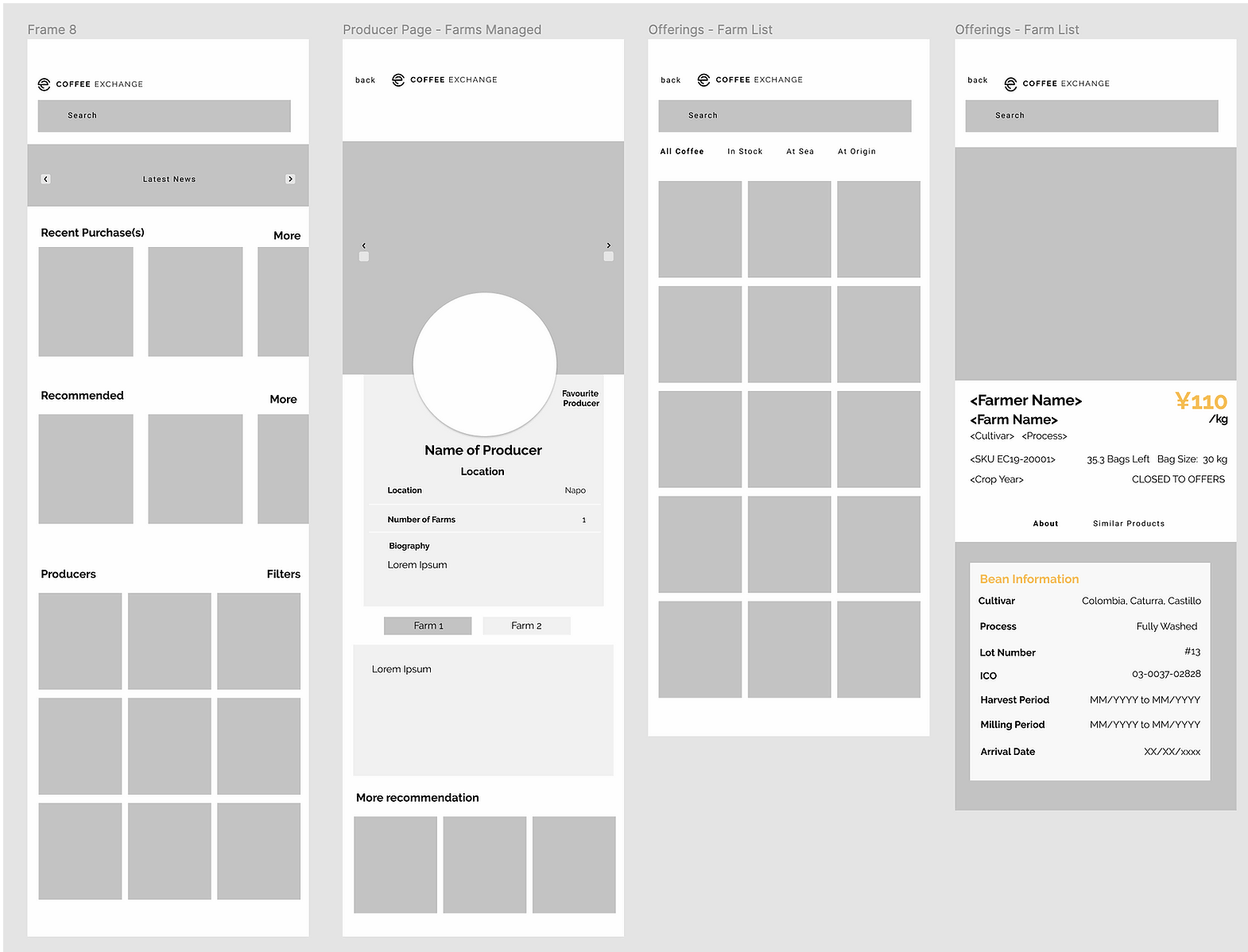 Lofi prototype
The main features implemented includes:
A main page featuring Coffee Exchange's news, with different algorithm driven sections such as "recommended coffee."

People can now browse producers that Coffee Exchange works with, read their/their farm's bios, and decide to support the farmer by buying coffee beans specifically from them.

Coffee search filters now include coffee flavors, location and season.

Being able to see coffee that is available by season
User Testing
Due to language barriers and time zone difference, I wasn't able to receive direct feedback and present to the farmers we worked with. However, I was able to present to the higher-ups in my company. One feedback I received is that although my ideas would work to achieve the company's values, they are very complicated to implement for the "version 2" of the app. I had to simplify the app. Secondly, buyers most likely wanted to see tracking/shipping information of bean bags, so that they can follow when is the best time to buy their beans.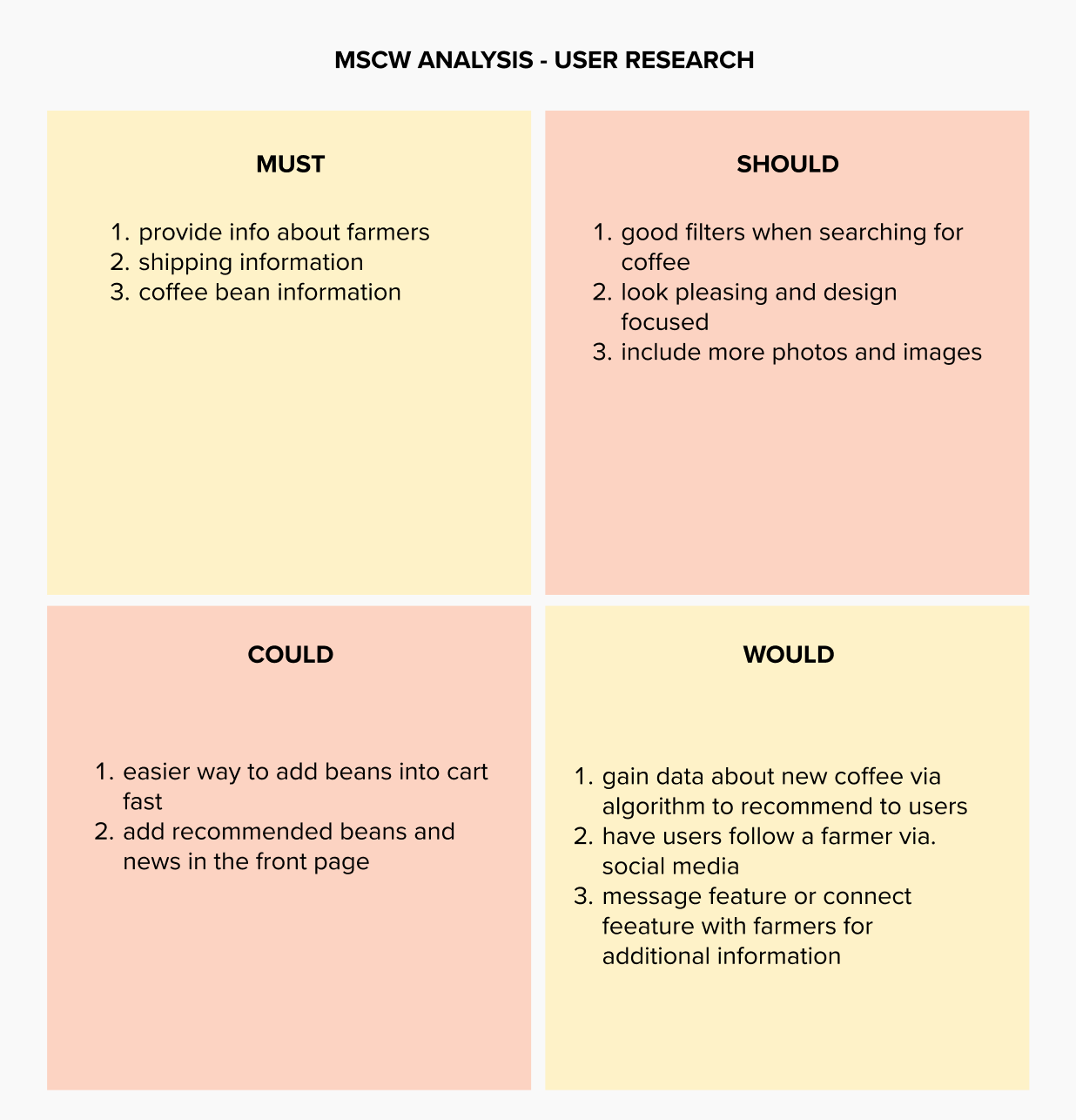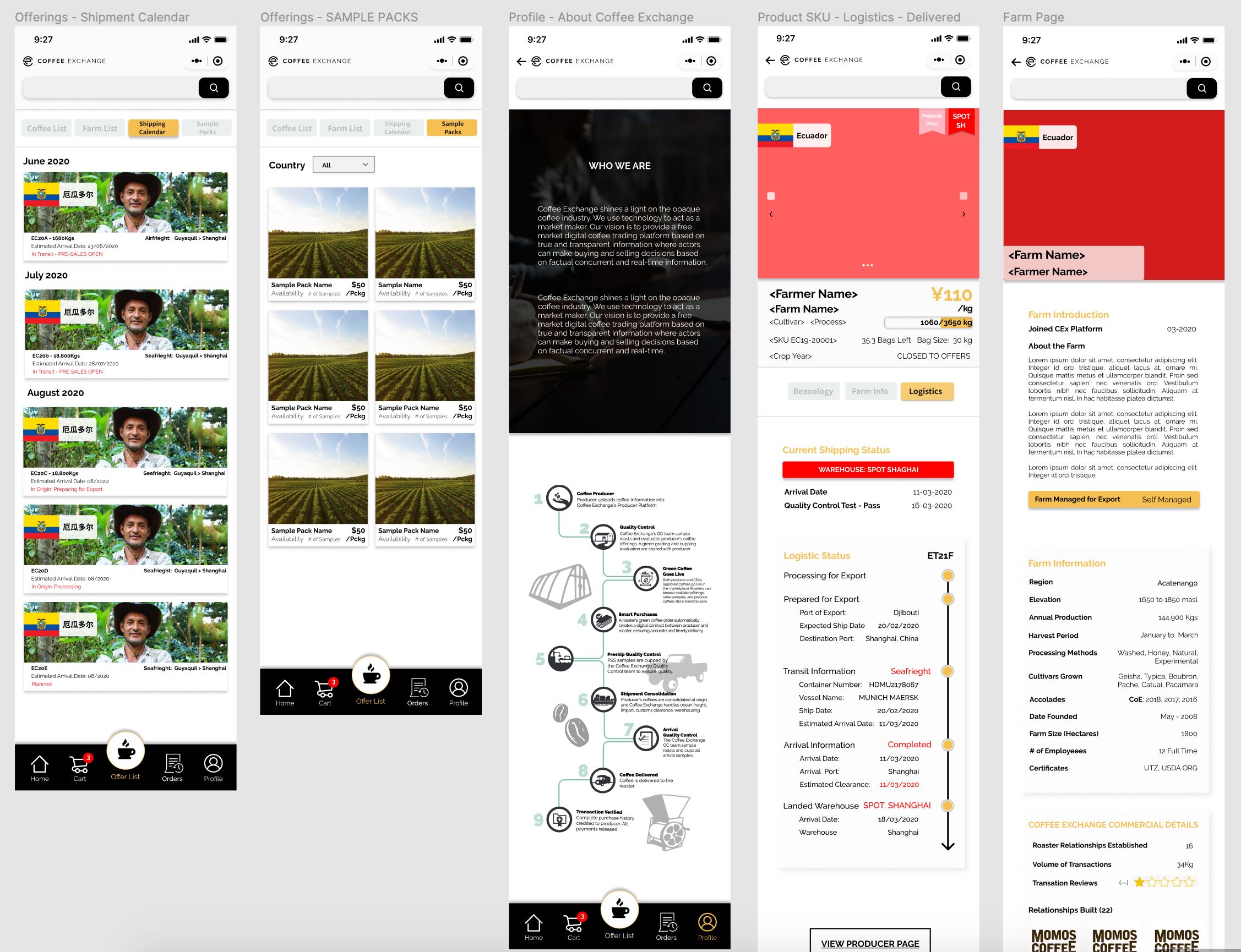 HiFi Prototype
Between Lofi and Hifi, I was able to get feedback from the project manager and some loyal customers. They enjoyed the feedback overall, and I received more feedback that I implemented -
Roasters seemed to want more transparency of the product's status - so I implemented tracking information to indicate where the coffee beans are currently stored.

A simple about page to talk about the company's B2B process between roasters and buyers to inform customers how their coffee quality is guaranteed.

Display of shipping calendars and sample packs.
Home Screen
Seeing recommended coffee beans, but more importantly, seeing the list of farmers that Coffee Exchange specially work with to produce specialty coffee.



Coffee Bean Locations
Provide information of where the bags currently are (coffee are usually shipped at a specific season depending on flavor). Indicate the time duration it will take for coffee to arrive and the process of shipment and ensuring quality.




Filters
Sorting through coffee users want to buy with improved filters - search bar, flavors, location, and quantity available.



Farm Bio
Read about the farms of a producers and the number of relationships they have built with other roasters. Include photos and images for more transparency and authenticity.





Reflection
I was happy to hear from my boss that I was on the right track, but unfortunately, my ideas couldn't all be implemented due to cost budget and time. If I had more time and less constraints, I would love to create a bigger platform - with chat features, samples, and the ability to follow farm posts and status updates. During this internship, as the only designer, I learned how to communicate with higher ups to advocate for my ideas with research and evidence